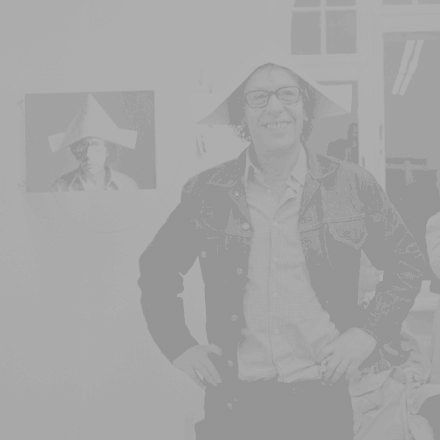 ART'S BIRTHDAY is an annual event first proposed in 1963 by Frensh Fluxus artist Robert Filliou.

He suggested that 1.000.000 years ago, there was no art. But one day, on the 17th of January to be precise, art was born. According to Filliou, it happened when someone dropped a dry sponge into a bucket of water.

The picture of Robert Filiou with a paper hat is very well known.

This site is created to celebrate ART'S BIRTHDAY and the act and art of folding paper hats.

You can download a PDF, print it and fold it into a hat.

Redesign, prepare, modify, decorate it as you like.

If you send us a nice photograph of your creation we would be honoured to include your hat in the online collection.
ART'S BIRTHDAY 2019